List/Grid

Monthly Archives:

September 2013

One of my favorite quotes on politics is attributable to President Abraham Lincoln, who famously said "you can fool all the people some of the time, and some of the people all the ...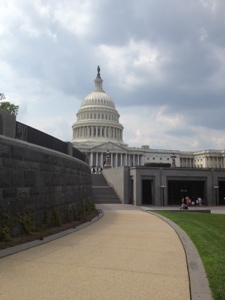 Today, in a historic vote, the United States House of Representatives passed a continuing resolution that will avert a government shut-down, while also protecting the American people ...

On September 17th, 1787 the Constitutional Convention in Philadelphia, Pennsylvania adopted and signed the Constitution of the United States of America and sent it to the states for ...

As we reflect today on the tragedy that struck America 12 years ago, I'd invite you to listen to my conversation with former White House Senior Counsel and the 80th Attorney ...

The US Supreme Court's decision on the Defense of Marriage Act (DOMA) earlier this summer is now having some not-so-surprising repercussions. The IRS is trying to figure out how to ...