List/Grid

Monthly Archives:

August 2014

The Domino Effect is a familiar expression in American Culture, which is used to describe how a series of events plays out through chain reactions. While most of us are familiar with ...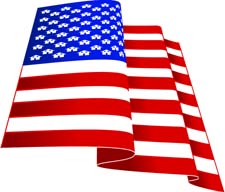 The motto of the United States was changed in 1954 to "In God We Trust," which I believe is an apt characterization of America's civic culture; however, the motto of the nation ...

Though each of us uses American dollars to pay for products and services each and every day, we rarely take the time to think of the value of money. No, this isn't going to be some ...

Unable to get its gun control agenda through Congress, the Obama Administration is now attempting to pressure private banks into putting the squeeze on gun stores and gun manufacturers. This ...
The Obama Administration has a nasty habit of upending decades of established legal precedent, and established law, with nothing more than its own opinion as justification. Take the ...

Democrats were counting on impeachment, and they're disappointed that it hasn't happened in time for the 2014 midterm elections. Ever since the GOP grew a spine and decided ...