List/Grid

Monthly Archives:

April 2015

Make plans now to join the 47th Governor of Texas and Host of "Common Cents" Josh Kimbrell on Friday evening, May 8th at Dickey's BBQ in Greer SC (off Wade Hampton ...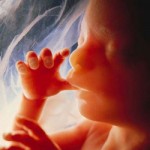 COLUMBIA, SC – (From SC Citizens for Life)  — The full S.C. Senate Medical Affairs Committee will take up the Pain-Capable Unborn Child Protection Act (H3114) on Thursday, ...
There are days it feels like we are living in the Twilight Zone, not the United States of America. News headlines recently read that New York Governor Andrew Cuomo has signed an executive ...

Below is an article I wrote two years ago as Congress was debating the reauthorization of the Export-Import (EXIM) Bank. The reauthorization debate is about to heat up again next month, ...