List/Grid

Monthly Archives:

October 2016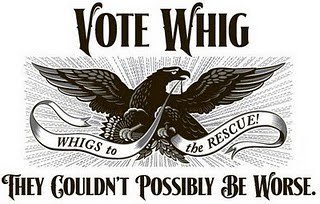 Major political parties have died before, and their deaths have ushered-in eras of political realignment. In the mid-19th century, even after producing numerous presidents, the Whig ...

ICYMI: Why the Electoral College Still Counts… Just Ask Hamilton This past Saturday, Josh appeared on Fox News in Washington, DC in a preview of this Wednesday's final presidential ...

For the past three years, many of us have spent the first weeks of February watching Frank and Claire Underwood worm their way into the presidency on House of Cards. Netflix has made ...
I never thought we would miss the debates between Mitt Romney and Barack Obama, but the last two debates have made 2012 seem serious. The candidates and the moderators have spent more ...

There are always armchair quarterbacks. In sports, as in life, there are always those who sit safely in the stands and criticize those in the arena. Hurricane response has proven to ...

Following little Jacob Hall's passing Saturday afternoon, due to fatal injuries sustained during the shooting at Townville Elementary School in Anderson, SC, I am calling on the ...