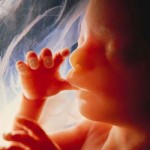 President Obama is at it again: attempting to use Federal funds to nullify state laws, in a not-so-covert effort to undermine the tenth amendment. Recently, the State of Indiana passed a law forbidding the use of Medicaid funds to finance Planned Parenthood, the abortion giant that performs over half of all abortions in Indiana annually. This is perfectly within the state's authority, as Medicaid is a Federal-state partnership, wherein state and federal tax dollars are combined to pay for the Medicaid program. Recently, especially under the Obama Administration's healthcare bill, the burden of paying for Medicaid is falling to the states, while the feds keep making all the promises.
A provision of the 2009 "Obamacare" Bill provides that states must maintain Medicaid eligibility standards (set by the Feds) until 2014, while simultaneously cutting Federal funds to the program. So, in order for Obama to have his healthcare bill, he's willing to throw states under the bus for the cause. This budget busting action is bad enough in and of itself, but now as states are grappling with ways to deal with this serious funding shortfall, Washington is trying to cut them off at the knees. An obvious area for budget reduction is taxpayer funded abortions, thus many states have sought to restrict funding for abortion services. Though many states have fought for years to reduce the number of abortions taking place in their borders, they haven't been able or willing to cut funding to Planned Parenthood through Medicaid…until now.
This quasi-Federal program has long allowed Medicaid funds to pay for this egregious evil, and states have had enough. Indiana's courageous move was something that both social and economic conservatives ardently support; it ended public funded for an evil practice, while reducing public spending on Medicaid programs. Now, the Obama Administration is threatening to withhold all Federal funds in the Federal-state Medicaid partnership, further straining an already strained Medicaid Budget in Indiana (as in every other state). What's more is that this attempt to strong-arm a sovereign state is another affront by the Administration on tenth amendment states' rights.
It is absolutely unacceptable for the Administration to threaten to imperil the budgetary solvency of a state like Indiana, so it can advance its own ideological agenda. I would remind the President that the House of Representatives, not the White House, is the area of government where all spending bills must originate. Additionally, I would call on Members of the Congress to reintroduce legislation forbidding all Federal funding of abortion to Planned Parenthood (something Speaker Boehner sacrificed for a pathetic deal to prevent a government shutdown), which would bind the Administration's efforts to kill innocent children while trampling states' rights.
I hope that the Obama Administration's telling Indiana that they must kill children, or they'll kill their Medicaid funding, is a reminder to Republicans in Congress why conservatives weren't too thrilled with the deal they made earlier this year to avoid a government shutdown. If the bill cutting off funding for Planned Parenthood had survived Speaker Boehner's desire to make a deal, Obama wouldn't have this leverage over the Indiana Legislature. Nevertheless, if President Obama wants to play strong-arm tactics, even in areas where he doesn't have Constitutional authority, the American People MUST demand strength from the Congress, which does have the Constitutional prerogative to act.
Source stories:
http://thehill.com/blogs/healthwatch/medicaid/146329-repulican-govs-give-us-medicaid-grants
http://liveaction.org/blog/obama-threatens-to-cut-off-indiana-healthcare-funds