The tactics employed by the fringe few opposed to any immigration reform (other than mass deportation) are hardly different than the dishonest efforts of far-left action organizations. In seeking to mischaracterize and demonize those with whom they disagree, these fringe few are ascribing positions to their opponents that they've never actually taken. They're not too unlike President Obama who implies that supporters of the 2nd Amendment somehow support school shootings and / or gang violence. It's a reprehensible short-circuiting of the public policy process, purposefully drowning out real, issue-based discussions in a sea of hysterical statements.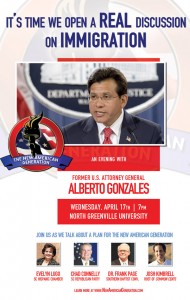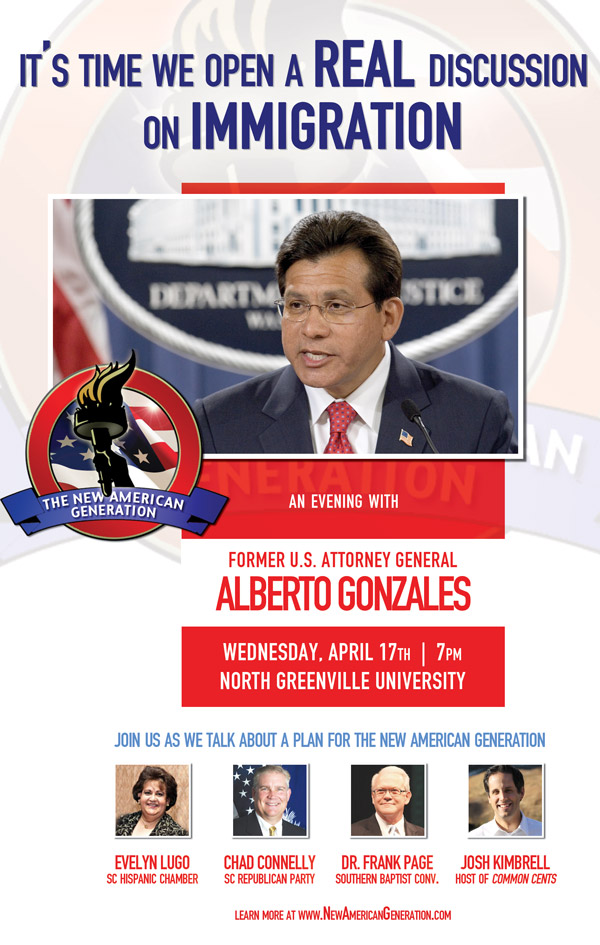 Anyone who has listened to "Common Cents" or has ever participated in a forum our policy foundation – the Palmetto Conservative Alliance – has hosted knows that our commitment to consistently conservative fiscal and social principles. That's why having my, and our, integrity impugned by fringe anti-immigration groups is not only frustrating; it's downright offensive.
Intentionally deceptive statements have been put forth as Gospel truth, in an attempt to discredit our conservative credentials ahead of an event the Palmetto Conservative Alliance is hosting in conjunction with the SC Hispanic Chamber of Commerce on Wednesday, April 17th at North Greenville University.
A few local anti-immigration zealots have launched an effort to rally support against our upcoming "New American Generation" immigration conference by claiming that it is "stacked with open border proponents." It's laughable, because nothing could be further from the truth. There is not a single speaker in our line-up, myself included, who has ever advocated an open borders immigration policy wherein border security isn't an element of reform.
Former U.S. Attorney General Alberto Gonzales, Dr. Frank Page, Evelyn Lugo from the SC Hispanic Chamber and I have all be consistent in claiming that border security must be an essential part of any comprehensive immigration legislation. Furthermore, each of us has voiced support for requiring those who came to America illegally to pay back taxes, learn English, pay a fine and apply for citizenship behind those who have already applied legally.
This is hardly an open-borders amnesty.
My position on immigration is two-fold:
uphold our nation's commitment to the rule of law while
affirming our national heritage as a nation of immigrants.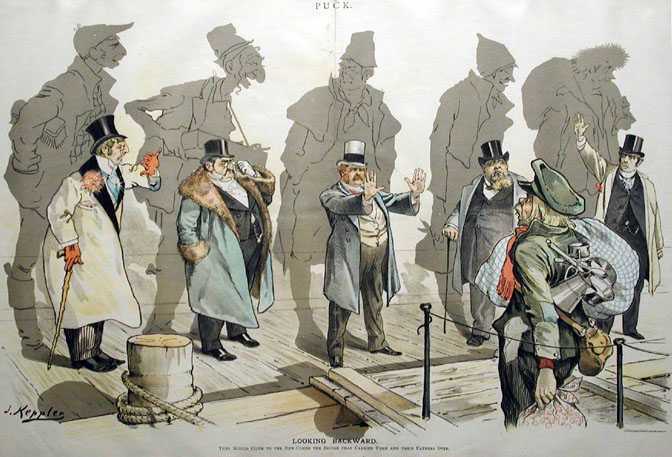 Immigration has always been controversial in American history, with folks worrying that each successive wave of immigrants would fundamentally alter the American landscape and our national values. Each time, the desire to make it in America has proved this fear unfounded, as Germans, Italians, Poles, and Russian Jews assimilated into America in both language and values. Some of the most ardently conservative voting blocs in America today include Americans of Italian and Germanic dissent. One hundred years ago, opponents of immigration said that these folks would never succeed in America, would always speak German and Italian, and always be dependent upon the state. All such fears proved unfounded.
The only way America's values, and by extension her culture, will ever be lost is if Americans abandon them, because immigrants aspire to the American Dream. I have never supported undermining our national commitment to the rule of law, and I have never wavered from our commitment to remaining a welcoming nation for new immigrants.
A responsible immigration policy will promote both, and ensure a common language and culture that will help us remain, as we have always been, "E. Pluribus Unum – Out of Many, One."
The real battle is between two diametrically opposed viewpoints – one, a quintessentially American view that our rights are from God, economic strength through freedom and hard work, and culture from our families and communities; and the other, a collectivist notion of the Left that claims rights are from the government, security is from the state and economic prosperity from central planners.
That's the real debate, and in that battle, new immigrants will prove allies in the fight to preserve a free and strong America. I, for one, intend to keep my eye on the ball and fight for the values that lead to freedom for all, not divide Americans with incendiary rhetoric on an emotional issue.