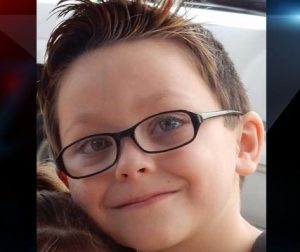 Following little Jacob Hall's passing Saturday afternoon, due to fatal injuries sustained during the shooting at Townville Elementary School in Anderson, SC, I am calling on the South Carolina Legislature to hold his murderer accountable.
We must take steps to dissuade future minor-aged perpetrators from committing such crimes by stiffening the penalties.
The SC General Assembly should, in the coming session, adopt "Jacob's Law" to try any teenage murder offender – who kills another minor child – as an adult in a criminal court of General Sessions.
This automatic reclassification as an adult for a murder trial will provide greater deterrence for minor offenders to commit such senseless acts of violence.
Jacob Hall's killer was fully aware of what he was doing when he fired into an elementary school playground. His innocence as a minor before the law ended the moment he chose to take the life of a six year old little boy.