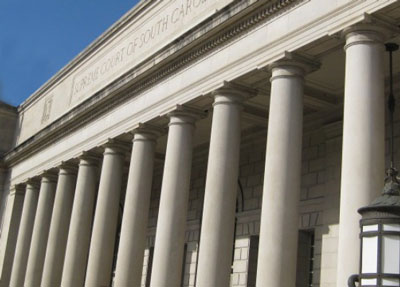 This week I've delved into the continued chaos of the SC Legislature both nominating and confirming judges here in South Carolina; I have long supported a "checks and balances" system wherein the Governor would nominate state judges, and the Legislature would confirm their nominations.
The need for real judicial reform in SC was well illustrated this week in the now-intense battle between current SC Supreme Court Chief Justice Jean Toal and SC Supreme Court Associate Justice Costa Pleicones for the position of Chief Justice of the SC Supreme Court.
Both are judicial activists, who have horrendous records on pro-growth / economic freedom issues and the notion of judicial restraint. Both are liberals, and both are Democrats. That's what's so frustrating: with a GOP legislature in SC, one would be forgiven for hoping that we'd have a clear conservative choice for a Supreme Court justice. That hope cannot be realized, however, until real judicial reform is enacted.
Given the two choices, I would support Jean Toal for a short-term extension for 18 months, until she is constitutionally required to retire and we can have a real shot at nominating and appointing a true conservative Chief Justice.
While both Toal and Pleicones have horrible records on a whole host of issues conservatives care about, at least Justice Toal is pro-life and is better on protecting our 2nd Amendment freedoms than Costa Pleicones.
Listen to today's show archive, below, as I discuss this interesting and frustrating situation with my friend SC Representative Garry Smith (R-Simpsonville).
- Rep. Garry Smith on Judicial Elections
()

Josh Kimbrell, January 31, 2014