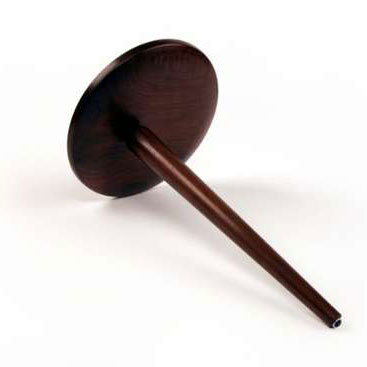 This has already been an exciting week here in South Carolina, as the 2012 GOP Presidential Primary in the Palmetto State is set for Saturday. As state officials, politicos and the people, who will ultimately decide the victor in the primary contest, scramble to make last minute endorsements and decisions, we ought to carefully consider the consequences. For example, over the past several days a number of South Carolina state senators, most of whom I respect greatly, have made the stunning decision to support Texas Congressman Ron Paul in his push for the GOP nomination. To me, this is a serious departure from the consistent conservatism I'd come to expect of these men, and a decision I must admit I do not understand.
Ron Paul is a single sphere conservative, who is left of Barack Obama on everything but the economy. By contrast, I've always adhered to the Reagan model of "three legged stool" conservatism. The three legged stool consists of economic (fiscal) conservatism, cultural conservatism (protection of preborn children, educational freedom and protecting the institution of the family, etc) and a belief in a strong national defense. After attending the GOP presidential debate in Myrtle Beach on Monday, I've come to the conclusion that Ron Paul is in every way a liberal, with the exception of the economy. That's why I do not believe even his economic policies could ever truly work.
I'm absolutely in favor of reducing the size and scope of the Federal government (heck, state government for that matter!), and returning as much power as possible to the people. I can get behind Congressman Paul's belief that the Federal Reserve is totally out-of-control, and that Washington is doing way too many things it was never designed to do (EPA, education, economic planning, to name a few). Nevertheless, while I believe government must be significantly limited, there is a role for some government. After all, liberty is a product of law. If we have too many laws, where the government tries to tell us what kind of health insurance to buy, what kind of car to drive and what kind of education to provide to our kids, then it destroys liberty with too much interference. This is said to be tyranny, where the people are not free to provide for their own security, their own future and their own families.
On the opposite end of the political spectrum, however, we have Ron Paul and associates. They take yet another extreme, where there are no consensus values that the nation shares and where everyone does what is right in his or her own eyes. The problem is that this doesn't work any better than big-government tyranny.
Both big government tyranny and no-government libertarianism share the same central flaw: they fail to recognize the state of human nature.
I'm an optimist, and I have high hopes for the future and for our country, but I'm also a realist. As such, I readily accept the God-given diagnosis than the human race is in a fallen state. I believe that God created man, that man rejected God's law and that, as a result, we are helplessly insecure.
Insecure people are given to desperation, and desperate people are given to tyranny, as they are looking for ways to elevate themselves above others. In so elevating themselves, they find temporary relief for the nagging sense of meaninglessness that torments their souls. The problem is that the "they" is really "us," every single one of us. All people, regardless of how successful and / or powerful, have a feeling of inadequacy and insecurity somewhere deep inside. This deep-rooted sense of insecurity motivates us to do things that we wouldn't ordinarily do, like step on other people to get ahead, lie or cheat to come out on top and take advantage of people and programs to bring prosperity to ourselves.
In such a state of fallen insecurity, men themselves are the greatest threat to the rights God gave man. As such, the founders argued, governments are instituted in human societies to govern both the people and their governors. The idea being that all people, including people in power, are fallen and that no one can be trusted with absolute authority. Several years ago, the good folks at the American Enterprise Institute, an economically conservative think tank, published a study that suggested all people have a predisposition to abuse power. The study was titled "The Totalitarian Impulse," and was compiled from research conducted by various sociologists and psychologists across the country. The conclusion was clear: virtually all people have a lust for power and prominence that can prove destructive to themselves and others.
This sort of study ought to give us pause, not to mention a new perspective on government in our free society. The obvious conclusion for me is that, when government gets too powerful under the view of the left, it will trample the rights of free people. Additionally, if government is virtually non-existent, then the people themselves will destroy their own liberties. The first will be accomplished by politicians who abuse their positions to gain power for themselves, and people who are all-to-willing to sit back and soak up government goodies paid for by other people. The second will be accomplished by people abusing their freedom, using it instead as a license to do anything, which will lead to anarchy and, in turn, take over by a heavy handed government to regain order. Liberty is accomplished when government, otherwise known here as the law, is used cautiously. This is the view of our founders: use government to protect the rights of people from themselves, but don't use so much that the government itself destroys the rights of the people.
This balance is precisely why I do not believe the radical liberalism of Barack Obama, or the radical libertarianism of Ron Paul, will ever secure the blessings of liberty for the next generation. We must have limited government, which efficiently executes its role of defending the natural rights of all, while protecting the nation from threats foreign and domestic. We must reject the totalitarianism of big government, while also rejecting the lawlessness of no government. True liberty must rest on three legged stool conservatism, and the SC state senators who endorsed Congressman Paul would do well to realize that they are voting for a man no better prepared to lead this nation to liberty than President Barack Obama.