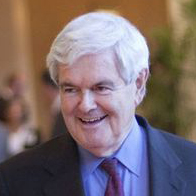 It's PRIMARY DAY in South Carolina. Please remember to vote at your regular polling place from 7:00 AM to 7:00 PM. If you need help finding it, please click here: Polling Place Finder
Before you head to the polls, we wanted to share with you yesterday afternoon's conversation that Josh had with former Speaker of the House Newt Gingrich on the eve of the South Carolina Primary.
[mp3player width=300 height=80 config=player.xml playlist=gingirch.xml]
And thanks for being a part of the Best in South Carolina Conservative Talk!