List/Grid

Tag Archives:

Marco Rubio

The toughest cabinet confirmation for the incoming Trump Administration was always going to be former Exxon CEO Rex Tillerson as Secretary of State. That Tillerson's confirmation ...

What's the first thing our Olympic medalists will receive when they return from Rio? A tax notice from the IRS. True to form, the federal tax collectors will punish Olympic victory ...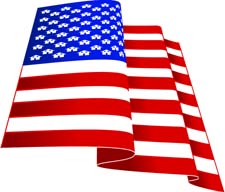 Today Americans were treated to a stirring display of commitment to the Constitution in the United States Senate, and the stakes could not be higher. Over the past several weeks, Republicans ...

The President's State of the Union Tuesday evening was predictable and partisan, and his repeat agenda will fail to move America forward. Barack Obama sees government as the sum-all ...

Several weeks ago, just prior to President Obama's second inaugural, I was interviewed by a New York Times reporter regarding immigration reform. In the course of the interview, the ...
Today, I've been watching reactions to last night's speeches at the Republican National Convention, and am amusingly not shocked by the reaction of the mainstream media. ...